We help people see the world and hear it's sounds with health programs on Sight, hearing and diabetes. We also help develop a better quality of life for kids and our community.
Upcoming Events
Saratoga Lions Scholarship Application program Opens Dec 18, 2017. Applications are due by March 15, 2018!
Applications Available Now! Skate Fit is Jan 6th!
Tickets on Sale Now!
Featured Blog Post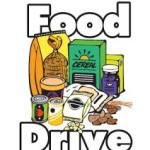 Help us, help refill the shelves of six local food pantries!
Camp Ablities Saratoga Board President Joanne Sole honored Lion Kevin Ronayne for his dedicated service as CAS Treasurer from it's inception in 2012 to 2016. Lion Karen Foster was welcomed as the new Treasurer.  Thank You for your service on this project!
SIGN UP FOR OUR COMMUNITY NEWSLETTER
THANK YOU FOR HELPING THE LIONS CHANGE LIVES !